Quality Maltese Puppies !


Male - $1000

Born 3/7/23 Up to date on shots and worming.Selling without his A.K.C. Papers


Please Sign My Guest Book Below!

Leave your comments, reviews, or request to be added to our waiting list!

 Available Now!

Located in North Carolina!

Puppies listed below are available now for deposit or pick-up!

Call for more information at 828-586-1842

        The Maltese is one of the most amazing breeds available! They are hypoallergenic, odorless, non-shedding and the most perfect house pet! These small lapdogs come with our health guarantee and are always up to date on shots, worming, and come registerable through AKC. We have over 35 years of breeding experience and parents are always on site! Our puppies start at $3000 and go up depending on multiple traits, including size, coat, and genetics. The Maltese is a gorgeous breed worthy of the show ring. They often range from $2500 to $4000. They are known for their loving and affectionate personalities, so they do well with children and other animals. They are intelligent, playful, and adaptable as well. They have fantastic temperaments and are loyal and deeply devoted to their humans. Sizes can vary from 3 to 8 pounds. 

***Puppies must be picked up within 30 days of being ready.

 If puppies are not picked up within this deadline, they will be re-listed and ineligible for any refund.      

.

​      Beautiful Male $1000

       Male Maltese - 

       Born 3/14/23                                  Without his A.K.C.    

       Papers.

PUPPIES BORN 8-24-23. 2 Females and 1 Male. Females $2500. Males $2000. Pick up at 8 weeks old. Call 828-586-1842.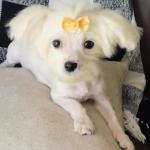 PRICES MARKED DOWN FOR A LIMITED TIME TO MAKE ROOM FOR MY UP COMING LITTERS.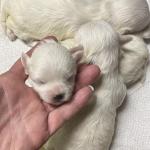 Female Maltese Born 12/14/22                            $2500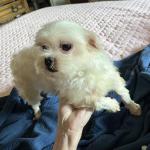 I'm selling this mom and this puppy for my   

   Granddaughter. Also two puppies that are 6 months old for $400 each. Mom is 3 years old. Puppy is 3 weeks old. But mom and baby Must go together. $1200 for Both.   

            BREED - MALSHI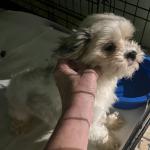 For more information and more pictures call 828-586-1842 if no answer leave message and I will get back to you as soon as possible.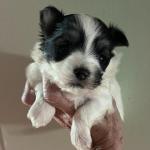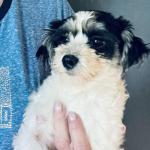 3 year old  

                                      Mom

                                   3 week old

                                       Puppy              

​                                      

                                 6 Month old 

                                       Puppy

​                                 6 Month old

                                      Puppy

​                                      SOLD

                                                        google-site-verification=fCgbof8HTsL3O63Z8I85wCE2vB79zqDaqmHx7hLCrl4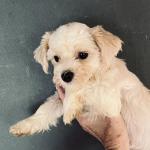 Adult Breeding Female 3 years old 6 pounds. Thinning out my stock. $2000.